£
Plymouth
01752 663239
Smile Care Cosmetic Centre
"Dr Lopez and Ella did my first-ever fillings today. At 27 years old and having a fear of the dentist (and a ridiculously low pain threshold!) I didn't feel a thing. 4 fillings were done and absolutely no pain. Thank you so much for giving me my smile back! The most amazing dental team who do everything to put you at ease."
Smilecare Plymouth White Fillings
When placing an amalgam metal filling dentists must cut away healthy tooth tissue to create an artificial 'undercut' or 'lock' to keep it in place.
Furthermore, amalgam leaves a gap through which harmful bacteria enters, causing decay and further weakening the tooth.
At Smilecare we recommend white fillings because they bond more effectively, they even bond to the flat surface of teeth, and research shows they actually reinforce tooth structures.
When you have a tooth with cavities or a small fragment, Dr. will use filling material to colour your tooth to fix it. The damaged or broken portion will be removed and then set with white fill.
There is a wide variety of filling materials available, each with its advantages and disadvantages.
You and your dentist can discuss the best
option to restore your teeth. White fillings are widely used in modern dentistry today. As white fillings can be combined almost entirely to the colour of your teeth, it is very suitable for use in your front teeth and the most visible areas in your mouth.
They are very durable, so we will give you a beautiful smile for years to come. But like most dental work, white fillings are not permanent, and maybe someday they will have to be replaced.
Your dentist usually does them in one visit. First, your dentist anaesthetizes the tooth to make it more comfortable when it removes tooth decay.
Your tooth will then be thoroughly cleaned and carefully prepared before giving way to the white filling that restores your tooth to its natural form and function. Some patients may experience cold and hot sensitivity at the beginning of the restoration. However, it will disappear as your tooth gets used to the new filling. They will give you special instructions at the end of the treatment if necessary.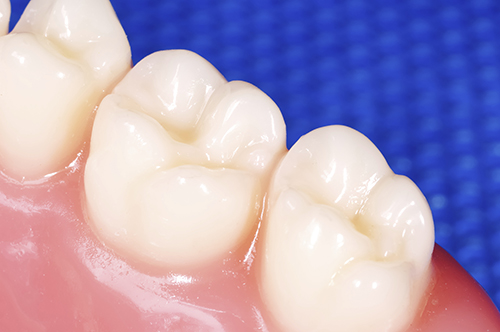 Smilecare Plymouth White Fillings
If you've been thinking about replacing your old fillings, call 01752 663 239 or email smile@smilecareplymouth.co.uk to get a quote for the best option – white fillings – with Smilecare Plymouth.