£
Plymouth
01752 663239
Smile Care Cosmetic Centre
"I have recently had veneers and crowns fitted at SmileCare cosmetics with the most amazing results. I can honestly say rafal and his team were professional and thorough throughout and with rafal's attention to detail, I now have the smile I could have only dreamt of. The whole process was smooth from start to finish....I honestly would not go anywhere else."
SmileCare Plymouth Porcelain Veneers
Veneers revamp discoloured, chipped, broken or misaligned teeth to leave you smiling and full of confidence again. Smilecare's principal dentist Dr Rafal Topolski is an expert at cosmetic veneers and also applies them to fix uneven, irregularly shaped teeth and close unattractive gaps. Porcelain Veneers are wafer-thin, custom-made shells of tooth-coloured materials designed to cover the front surface of teeth.
These shells are bonded to the front of the teeth, changing their colour, shape, size or length. Porcelain veneers resist stains better than resin veneers and better mimic the light reflecting properties of natural teeth. Resin veneers are thinner and require removal of less of the tooth surface before placement.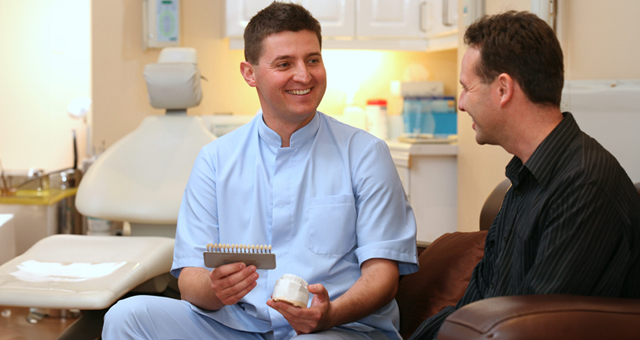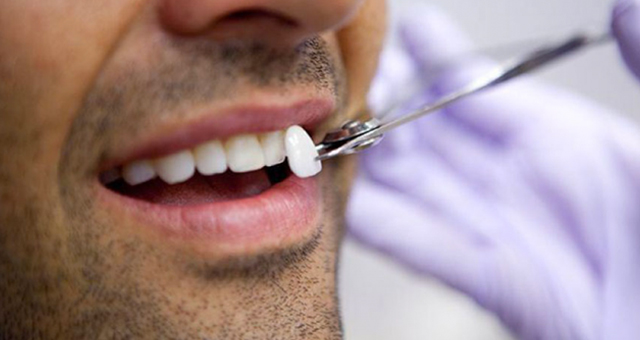 Porcelain Veneers
Porcelain Veneers can often be alternatives to aesthetic crowns and the ideal solution in treating many dental conditions as well as improving the overall appearance of your smile. Veneers are very thin pieces of durable, tooth-shaped porcelain that are custom made by a professional dental laboratory to fit your teeth. They are bonded onto the front of teeth to create a beautiful and attractive smile.
Veneers can completely reshape your teeth and smile. Veneers are very durable and will last many years. However, as with most dental restorations, they may someday need replacement. Whether you have crooked, misshapen, discoloured or chipped teeth, they can solve many cosmetic issues with one procedure to give you a beautiful white smile.
Getting porcelain veneers is a painless cosmetic procedure that usually requires little or no anaesthesia as the dentist prepares your teeth for the veneers. You and your dentist will choose the shade (Colour) for your new smile, and the dentist will take an impression to send to the dental laboratory so they can custom make your porcelain veneers. At the second visit, the dentist will do a final fit and bond the veneers to your teeth. As soon as the dentist is done, you will have a spectacular new smile to show the world!
Give us a call on 01752 663 239 to discuss the best option for you, or email smile@smilecareplymouth.co.uk to ask for an appointment.