Leave SmileCare a Testimonial
We have 100s of client testimonials collected through years of service in our local community. Every testimonial we receive gives us an uplifting feeling it also helps us improve our services. We would like to say a big thank you to everyone that has taken the time to leave Smilecare Plymouth a dental testimonial. Without our client's input, we could never provide the 1st class services that are given to all clients. Please take the time to leave a review for our local dental clinic and help others find the best dental clinic in Plymouth. We use an independent third-party review partner called Working Feedback to collect and manage our testimonials in confidence. The information that you give below is sent to Working Feedback before it comes to us, and you can choose to remain Anonymous at any time. We also use Google My Business to collect reviews, you will need a Google account in order to leave a review on our Google Business Page.
PATIENT TESTIMONIALS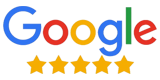 £
Plymouth
01752 663239
Smile Care Cosmetic Centre
"I'm so very grateful to have been referred to Jose for periodontal surgery.
I have always been extremely anxious about having any dental work carried out and only felt able to go through with several bone graft procedures because Jose's work is of the highest standard, and I trust him. He is also patient, understanding and, above all, kind.
The aftercare which Jose provides is meticulous and thoughtful. I have direct access to him for follow-ups, and always feel extremely well supported after my treatment."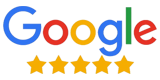 £
Plymouth
01752 663239
Smile Care Cosmetic Centre
"Rafel, Lucy and the team are fantastic. Since coming to this practise, my oral health has been better than ever and the cosmetic work on my veneers is of the highest quality. Someone at work the other day said that I have the best teeth in the organisation. I have Smilecare to thank for that!"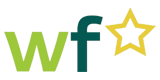 £
Plymouth
01752 663239
Smile Care Cosmetic Centre
"Each member of our family has had a variety of treatments including crowns, a bridge, tooth veneers, fillings and extraction. We have always been impressed by the very high standards of treatment, care and attention provided by the Smile Care team. As an example of our satisfaction with the services provided my eldest daughter, who lives in London, continues to have any dental work carried out by Smile Care in Plymouth. All of us have no hesitation whatsoever in recommending Dr Topolski and his team if you are seeking a high standard of treatment provided with a caring approach in a relaxed and informal atmosphere."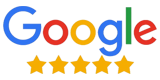 £
Plymouth
01752 663239
Smile Care Cosmetic Centre
"I had a front tooth crown that was expertly fitted 10 years ago (and still in great condition). More recently I have also had two molar crowns fitted by Rafal and his team. I cannot praise them enough for their amazing job, patience and brilliant service."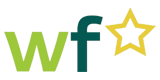 £
Plymouth
01752 663239
Smile Care Cosmetic Centre
"So, as a believer of letting people know when you get good service, I visited Smile Care Cosmetic Centre today to have the 'temporary' filling done on my front teeth thanks to some as-yet-unknown douchebag chipping off half the front face of one, and a corner of the other. NHS were going to charge me £50. Smile care charged me £325 with a £70 hygienist appointment, which I chose, they did not stitch me in to it. I was apprehensive and had already resigned myself to the fact that it was going to be a case of 'how noticeable is it going to be.' I'm literally stunned at the result! Seriously, you can't tell! The dentist even finished, but then took direction from me and changed the shape a little so it looked more like my original tooth shape as opposed to telling me where to go once he had finished. Literally better than I was expecting and I can't stop smiling about it! As many of you will know, my smile is kind of the corner stone of my personality, and especially moving in to my film-based career it is now more important than ever so I was gutted at it being screwed. Now, I know full well that to ensure they look good for the rest of my life, I will need something more permanent, but for now, and for the value for money, I literally wouldn't hesitate to recommend this dentist to anyone! I still literally can't get over how good it looks! Thanks guys :)"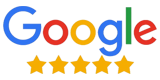 £
Plymouth
01752 663239
Smile Care Cosmetic Centre
"I would definitely recommend Dr. Rafal and his team to anyone who is looking for the best dental treatment. My teeth are amazing and couldn't be happier with them Excellent dentist highly recommend you won't be disappointed all the staff are so friendly and helpful 5 star rating all round brilliant dental care."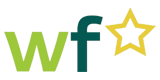 £
Plymouth
01752 663239
Smile Care Cosmetic Centre
"Dear Rafa & staff The staff are lovely and friendly and put people at ease. Everything is modern and very up-to-date. So making any treatment less stressful. Speaking for myself I have never, never felt any pain even during "Canal Root" treatment. I never feel nervous about my visits."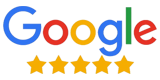 £
Plymouth
01752 663239
Smile Care Cosmetic Centre
"It is not always easy to find a good dentist you trust, therefore I am very pleased to have found an excellent dentist in Dr. Rafal Topolski. I received outstanding care from him and his team and did feel well informed in any level of treatment. I always felt listened to and never felt upsold. Their prices are reasonable and worth every penny (I can only repeat myself, excellent care!). Initially, I was only going there to have a dental implant, but now I would stay for any required treatment in the future even if that would mean traveling a bit further than from Exeter. If you are looking for a highly professional and honest dentist, I strongly recommend giving Smile Care Cosmetic Centre a visit. Thanks, and see you in 6 months again!"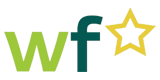 £
Plymouth
01752 663239
Smile Care Cosmetic Centre
"Just a quick note to thank you all for excellent service you have provided. Your kind but professional approach has made my trips to the dentist nowhere near as traumatic as they could have been. The surroundings are also very much appreciated, especially a quiet and comfortable waiting room."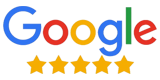 £
Plymouth
01752 663239
Smile Care Cosmetic Centre
"Brilliant, professional, educational, friendly and honest. The experience is always very warm, welcoming and thorough. I see Raf every year and the hygienist Jan every 6 months. Not only do I always have a lovely experience, my teeth are also improving. I like that they will educate you to take care of the teeth that you have to help prevent any further work later on in life. Definitely worth a visit. They genuinely do care at smilecare :)"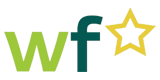 £
Plymouth
01752 663239
Smile Care Cosmetic Centre
"Dental Implant Had a quote for an implant from my NHS dentist which was £2500. Did some online research and found smile centre at north hill were doing an offer for implant for less than half this price. Booked a free no obligation appointment, given some very good advice and good check over, and recommended to have treatment after gum had recovered from previous extraction. Rafa explained the procedure and what would happen at every stage, and everything went as smoothly as he predicted, apart from my re-action to antibiotic, which he sorted with the utmost urgency. Having now had the implant and crown fitted, the match and the feeling of no denture plate are fantastic, all thanks to Rafa and his team!!!!"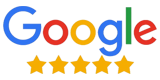 £
Plymouth
01752 663239
Smile Care Cosmetic Centre
"Very professional and thorough.Procedures explained at each level of care.Highly recommended and glad I chose to go private...."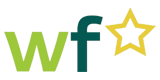 £
Plymouth
01752 663239
Smile Care Cosmetic Centre
"I felt very looked afterThe dentist explained clearly what my treatment would include. As it was a quite difficult extraction which would take care, he told me he would take his time and stop if I needed. He asked if I needed to stop and if I was faint or light headed. I felt very looked after and in 'good hands'.I wasn't rushed to leave the chair and the dentist explained how to contact him if I was concerned about anything afterwards, including needing antibiotics etc. The nurse and he worked well together."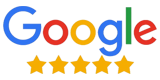 £
Plymouth
01752 663239
Smile Care Cosmetic Centre
"I love visiting Rafal and his team. They are always so kind and friendly. I also love the fact the treatment was gentle and pain free. Last but not least my new teeth are fabulous x"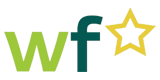 £
Plymouth
01752 663239
Smile Care Cosmetic Centre
"Quality Dental Implant With Ceramic CrownI couldn't be more pleased with the service I received from Dr Topolski. He's professional but gentle, and understands the needs of his patients. My implant looks and feels like a real tooth -- the colour and shape were matched perfectly. Throughout the treatment, I felt well informed and although the process is quite lengthy, the level of care and expertise was at all times very reassuring. I recommend Dr Topolski's dental centre wholeheartedly to anyone looking for quality and professionalism."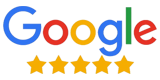 £
Plymouth
01752 663239
Smile Care Cosmetic Centre
"Lovely people, couldn't have asked for better care. And thank you so much for fixing my smile! Would 100% recommend this place. Really thorough and thoughtful people. Thank you!1"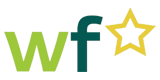 £
Plymouth
01752 663239
Smile Care Cosmetic Centre
"Perfect for an anxious dental patient started going to Smile Care Cosmetic Centre a few years ago. I had experienced one incredibly unpleasant dental visit too many, and decided to seek a dentist which would look after nervous patients - as I had now become one. I was really anxious, even just to have a check up initially. However, the atmosphere is very relaxed and comfortable in the waiting room, it's more like a family sitting room with photographs and a large TV usually showing images of nature which puts me at ease.Rafal and all the staff have been very friendly and understanding; they are kind and patient and take the time to explain everything. This means even when treatment is required, I have known exactly what they are doing and when, and also why they need to do it, which has made me feel a lot better. If I have needed a little break, that's not been a problem.The team offer advice on how to avoid the need for further dental treatment helpfully and without condescension. I've always felt well looked after and in safe hands. I am no longer afraid to go to the dentist and would not hesitate to recommend Rafal and the team. In fact I have already done so as my sister is now a patient too."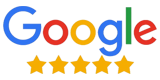 £
Plymouth
01752 663239
Smile Care Cosmetic Centre
"Customer for over 5 years. Lovely team. Very friendly and caring. Wouldn't go anywhere else. All my family also now go here and I recommend all Plymouth friends that ask. - Putnam"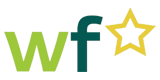 £
Plymouth
01752 663239
Smile Care Cosmetic Centre
"I had not been to a dentist for approx 6 years. My wife had recently had some treatment from Rafal and I needed 4 fillings at the minimum. I made an appointment and went to see him. He was very reassuring as were all the staff. He explained that I should see the Dental Hygienist first which I did. Jan and Patsy were very thorough and put me at ease. I then made another appointment with Rafal who completed my fillings. What a difference that made and as a result I asked if he could do anything about my bottom crooked teeth. He gave a full explanation of what could be done, a model was made and as a result I went ahead and had a number of crowns fitted. I was a bit apprehensive at first but was never pressured into having them. What a major difference to my smile and confidence. Very happy. Thank you."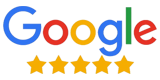 £
Plymouth
01752 663239
Smile Care Cosmetic Centre
"I would definitely recommend Dr. Rafal and his team to anyone who is looking for the best dental treatment. Everyone who works at his practice is very professional and friendly. I went through quite a few different procedures in the last year and everything was explained properly and thoroughly. I couldn't be happier with my dental treatments!Thank you!"
Dental Video Testimonials
The testimonials of patient dental treatments are authentic and exclusive first-person accounts of patients who have been treated at SmileCare Plymouth Dental Clinic and want to make their personal experience known after treatment.
Our goal is to present dentistry procedures, new techniques used by dentists, all the technological advances in Propdental. Offer a section where you can find testimonials and all the information you need to help you understand the dental treatment your particular case needs.
Thanks to this work, we can teach the work done by the best specialists in implants, invisible orthodontics, veneers without dental carving and aesthetics in Barcelona, ​​and publicize all the techniques and procedures they perform.
Testimonials of dental treatments
The testimonies of patients that we collect are from dental implant treatments and orthodontics, as a whole, all these specialities entail significant and visible changes in smiles.