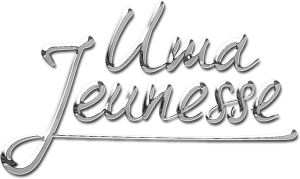 SmileCare Facial Fillers in Plymouth
Dermal facial fillers are one of the most popular non – surgical techniques to keep the young face. This procedure is increasingly demanded because it has significant benefits and because it works against fine lines, wrinkles, folds and facial furrows. Do you want to know more about the benefits of dermal fillers?
Benefits of dermal fillers
Dermal fillers are injectable treatments with biocompatible solutions that can be injected into any area of ​​the skin to increase the volume. With this type of procedure, wrinkles and any skin fold resulting from the ageing process are filled.
With time, the skin loses elasticity and volume, especially in the area of ​​the cheeks and forehead. The result is skin off the hook with wrinkles, folds and in general a somewhat emaciated appearance. Thanks to the fillings, the youthful appearance of the face can be restored.
Fillers do not require surgery, and it is a procedure administered by injection without the risks of an intervention or anaesthesia.
After a dermal filler treatment, you can return to your normal routine without a problem. Although there may be a bruise, there will not impede for you to have a healthy life immediately.
Results visible instantly. Although we will have to wait a few weeks to see the complete and definitive conclusion, the truth is that the improvement is noticed right away.
Lasting results, although not permanent. Although it seems a disadvantage, the truth is that with how easy this type of treatment is, you can resume it at another time. Fillers usually last up to 1 year, and by not requiring any recovery, you can do it again when you need it.
The substances used in dermal fillers help to improve the appearance of the skin as they stimulate the production of collagen, leaving a much softer complexion.
Even some types of filler are found naturally in the body, so they are biocompatible and then distributed throughout the body.
Dermal fillers as a treatment against ageing, have mild side effects and a very low-risk rate.
There is a wide variety of dermal fillers that adapt to any personalized treatment.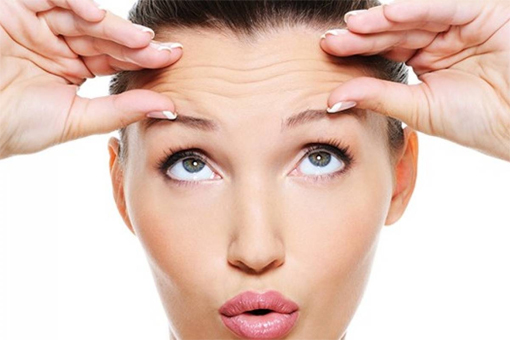 Dermal Facial Fillers
Types of dermal facial fillers
There are several types of injectable fillers and even various brands. But it will be your plastic surgeon who, after several consultations, estimates the most appropriate range for your specific case. Each filler has its benefits and uses and satisfies particular needs.
Some of the brands of dermal facial fillers that exist are Juvederm, Perlane, Radiesse, Restylane, Juvederm Voluma XC and Artefill.
The Juvederm injection is one of the most popular gel injectables for its smooth consistency. It is a derivative of hyaluronic acid, a natural protein that the body itself produces. It is very effective to reduce the appearance of wrinkles and furrows of various depths and also to increase the volume of the lips. This injectable gel also contains lidocaine so the patient will not feel any discomfort.
Perlane is another of the hyaluronic acid fillers approved to treat soft tissue augmentation. It is perfect and useful for treating severe facial folds and wrinkles on the face. It has a greater consistency to fill the deepest folds and for cheek augmentation.
Restylane is one of the injectable hyaluronic acids that help fight ageing by softening wrinkles and folds. Many times it is used to improve the shape of the lip and the contour of the face. It is a very popular option because it carries a low risk of an allergic reaction.
Radiesse is one of the most prestigious alternatives of dermal fillers. Use synthetic calcium hydroxyapatite that will reduce the appearance of most wrinkles, folds and scars. It works by increasing the body's supply of collagen, improving the flexibility and appearance of the skin. It is used to treat wrinkles and deep folds and also for cheek augmentation. It is one of the most durable dermal fillers that exist today and has a low probability of allergic reaction.
Juvederm Voluma XC is one of the most recent fillings and specially designed to give volume to the cheek area. It is also a derivative of hyaluronic acid and provides instant results.
ArteFill is the most innovative in dermal fillers and is the first permanent or non-absorbable solution. With this new filling, you can get a new and improved look in the long term and without surgery. Recommended correcting wrinkles, deep folds, especially of the nasolabial area and expression lines. Not only is the product not reabsorbed by the body, but it improves over time.
If you are looking for a solution to rejuvenate tailored to your needs, without surgery and with little discomfort, consider contacting SmileCare Plymouth to inform you of the advantages of dermal Facial fillers.
Contact us to book a consultation and find out more about dermal fillers and how they can help you reduce the signs of ageing. To book a welcome appointment call 01752 663 239 or email smile@smilecareplymouth.co.uk.
What are dermal fillers?
The dermal fillers are perfect for those people who for one reason or another cannot or do not want to undergo surgical treatments, offering an alternative for patients who wish to get a younger and fresher appearance. It is also known as "lifting without surgery", positioning itself as the most versatile and safe alternative to surgery.
Its high demand among patients is due to its practically zero side effects and its high effectiveness in filling wrinkles, furrows and giving our skin a substantial anti-ageing boost. And all this without surgical procedures!
The main problem of this type of treatments is that they offer results, generally, in the short and medium-term, being necessary again its application after a few months. Depending on the area in which the dermal fillers have been injected and the load of substance that has been administered, the results can last between six months and two years, in the case of resorbable materials.
Dermal fillers are, therefore, the most effective solution to combat the signs of ageing, without going through the operating room and without recovery times!