Dental Clinic Plymouth
Dental clinic Smilecare Plymouth welcomes new patients with a comprehensive oral health check including screening for mouth cancer and gum disease.
Once that is out the way we will ask you if there's anything bothering you about your smile and explore your expectations of cosmetic dentistry.
It is really important to us that there's time to talk about what you want so we can get a really clear idea of what expected success from your dentist looks like.
Dental Clinic Explained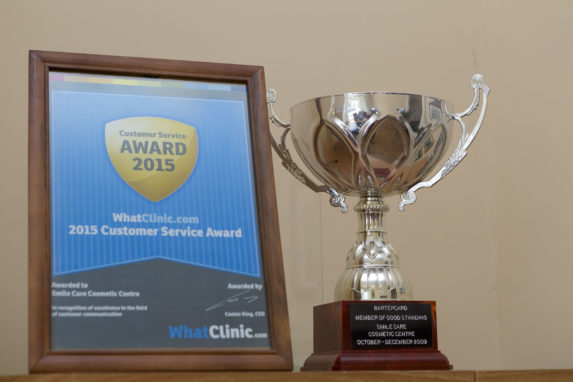 We gather diagnostic information such as x-rays, photographs, intra-oral images and models of your teeth.
We look at the cosmetic aspects of your smile, but also the bite, function, and general health of your teeth and gums.
After all this data is compiled we will talk you through your options, in plain English. We tell you how much everything costs before you make a decision on proceeding with dental clinic treatment. If you don't understand anything, please just ask!
Meet The Team
Our dental clinic staff are a friendly and professional team. We believe everyone deserves to have a beautiful, healthy smile. We do our best to make it happen in by pricing cosmetic treatments such as teeth whitening, veneers, implants and crowns affordably.
Our team consists of:
Practice Principal
Practice Manager
Registered Dental Nurses
Dental Hygienist
Dental Therapist
Endodontic dentist(root canal treatments)
Periodontic dentist(gums problems – MSc in Periodontics)
The dental team works with patients to provide the required dental treatments. In a relaxed and positive environment, where patient treatments are provided pain-free. With such a wide range of dental treatment options, such as general dentistry right through to cosmetic dentistry and facial aesthetics. We are sure that Smilecare Plymouth can improve your smile.